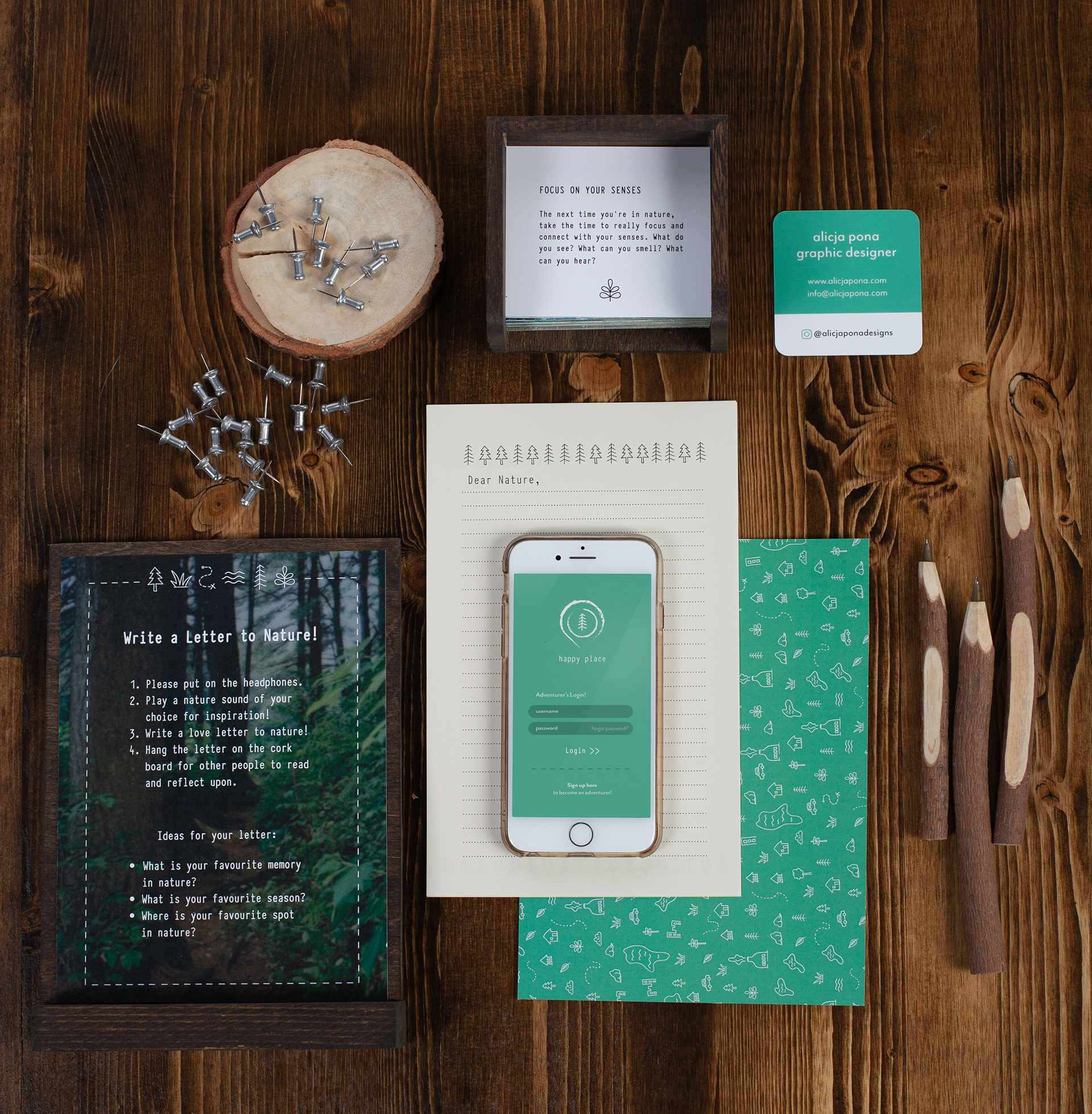 Humans are spending an increasing amount of time indoors and in front of electronic devices while spending less time interacting with nature. This results in a lack of connection with the natural world, which has countless benefits to humans and their wellbeing.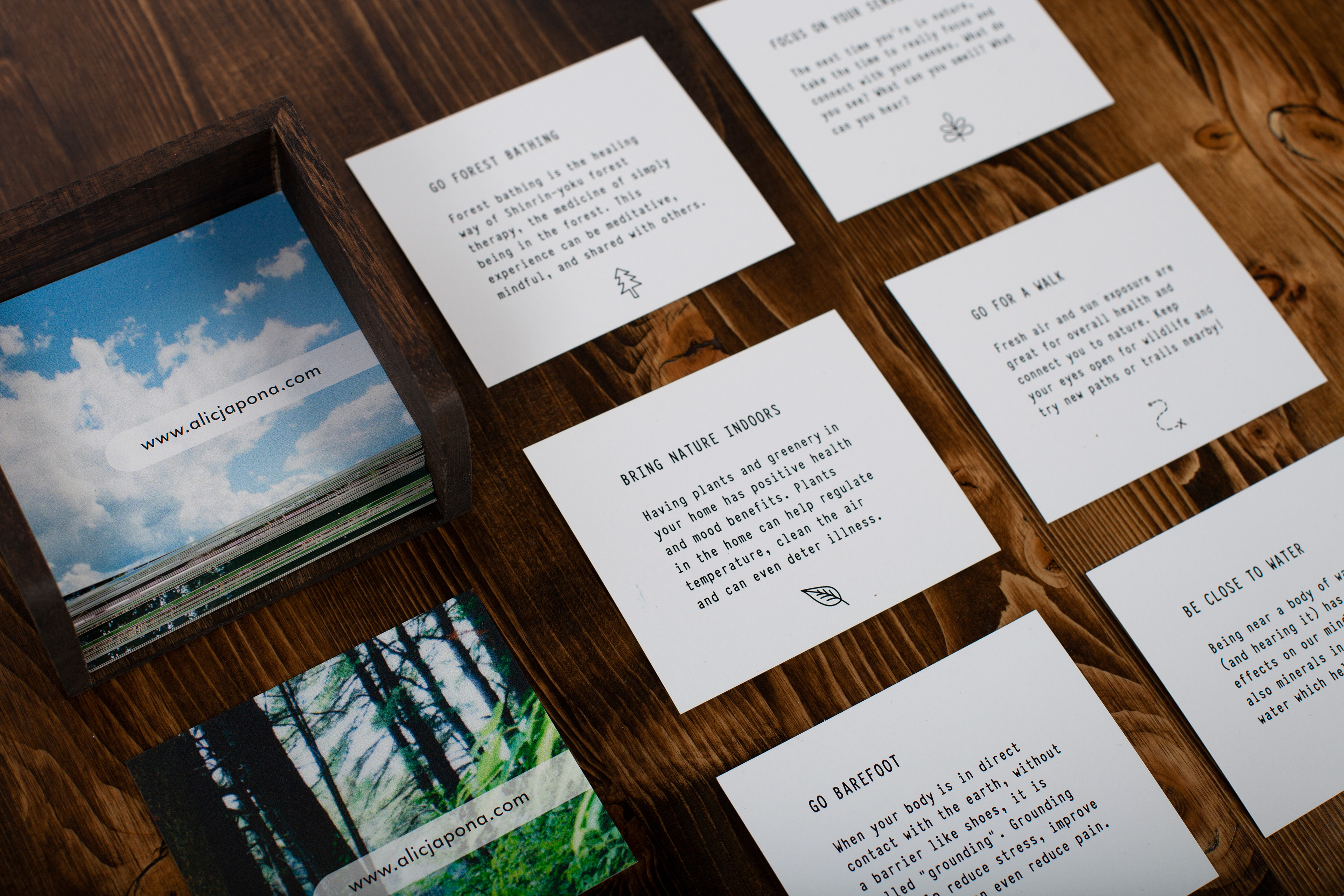 Dear Nature includes an application prototype called "Happy Place," and a letter writing station made to create opportunities for viewers to connect with nature. I want to inspire spending more time in nature through the means of reflection and inspiration.
​​​​​​​
Happy Place was made to connect people living in cities to nature near them and to encourage frequent interactions with nature. The app allows users to share their favourite nature spots and to find and explore new spots close to their neighbourhood.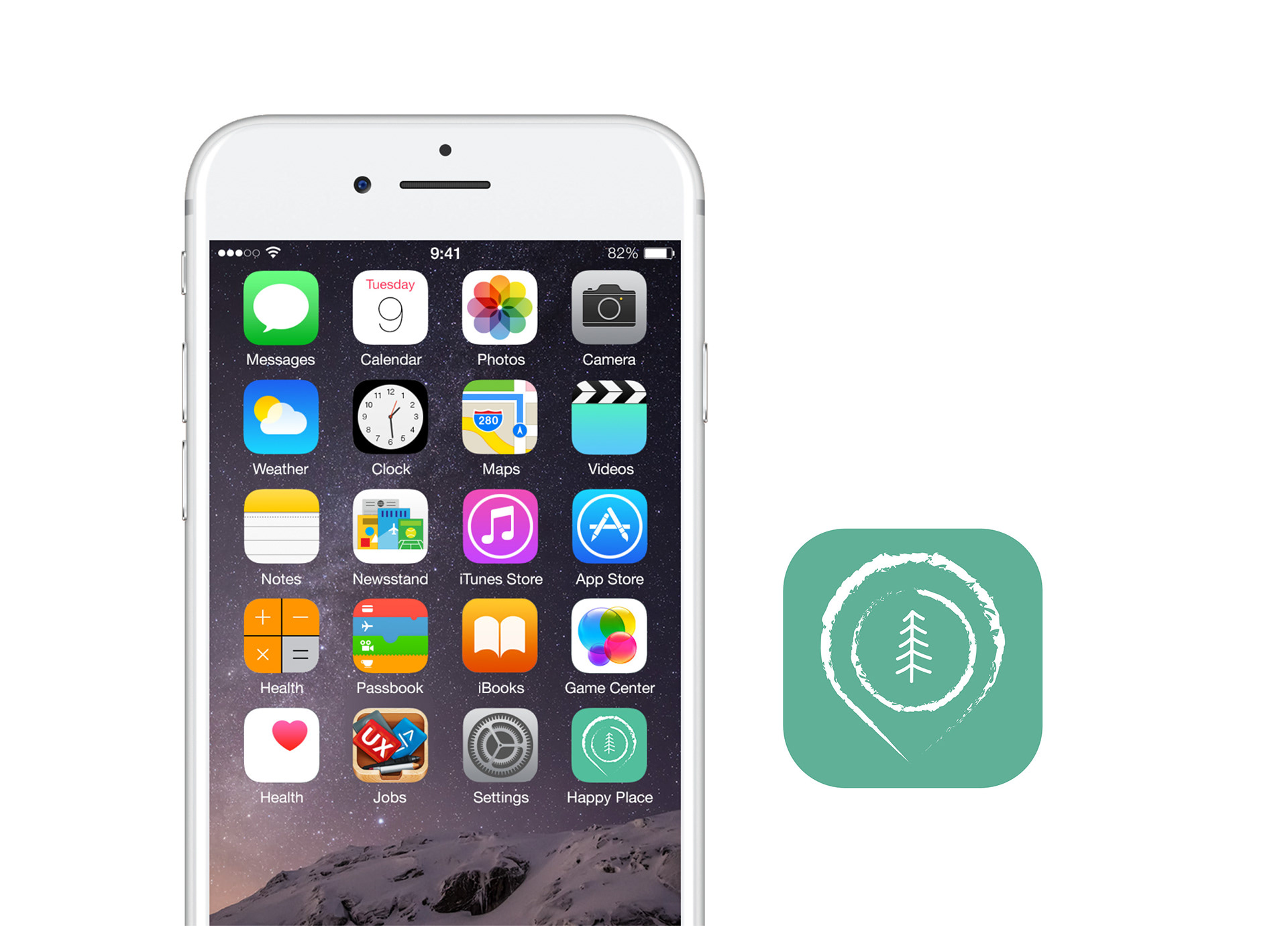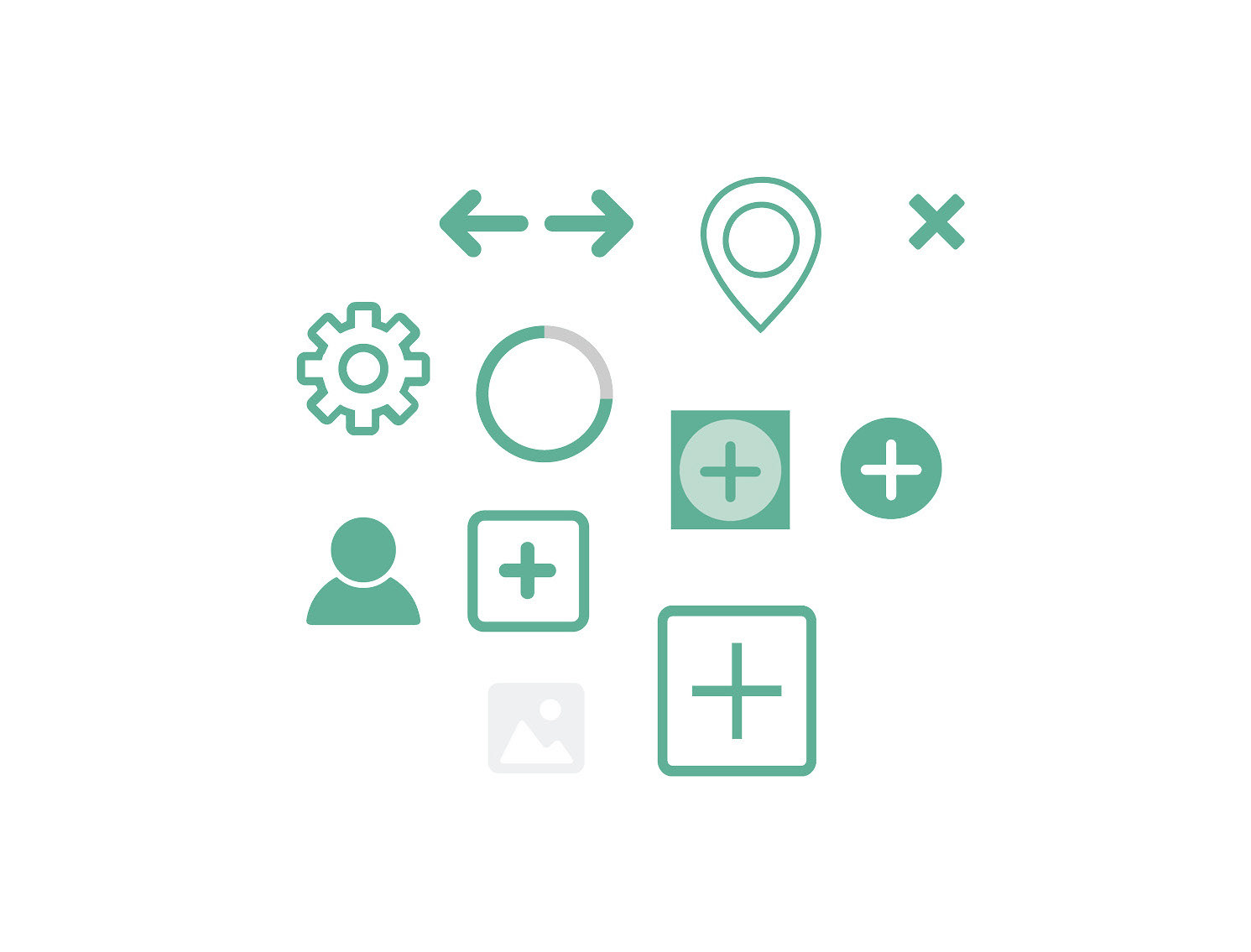 The letter writing station asks participants to write a letter to nature and pin it up for others to read and become inspired. This allows participants to take the time to reflect positively on their own relationship with nature.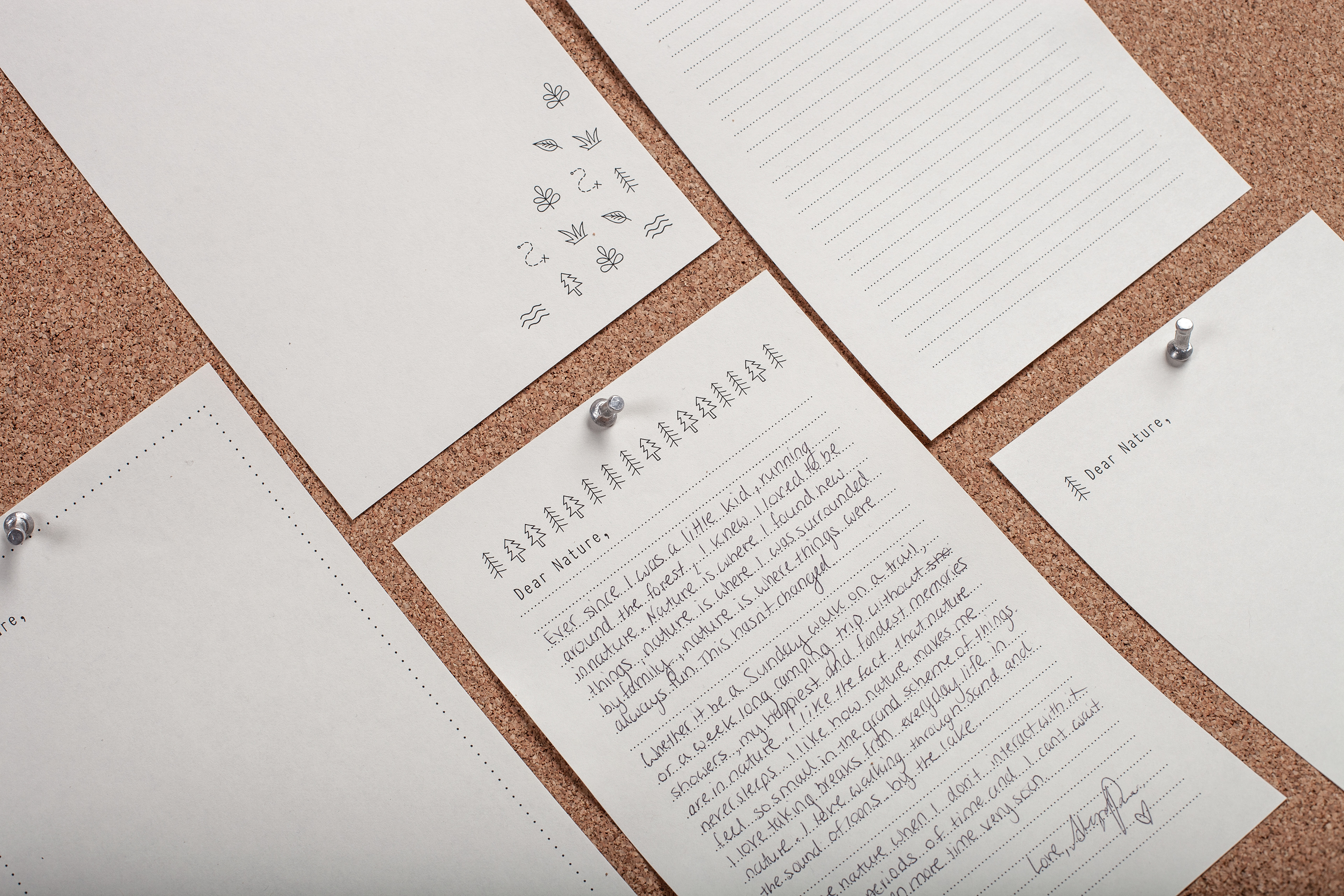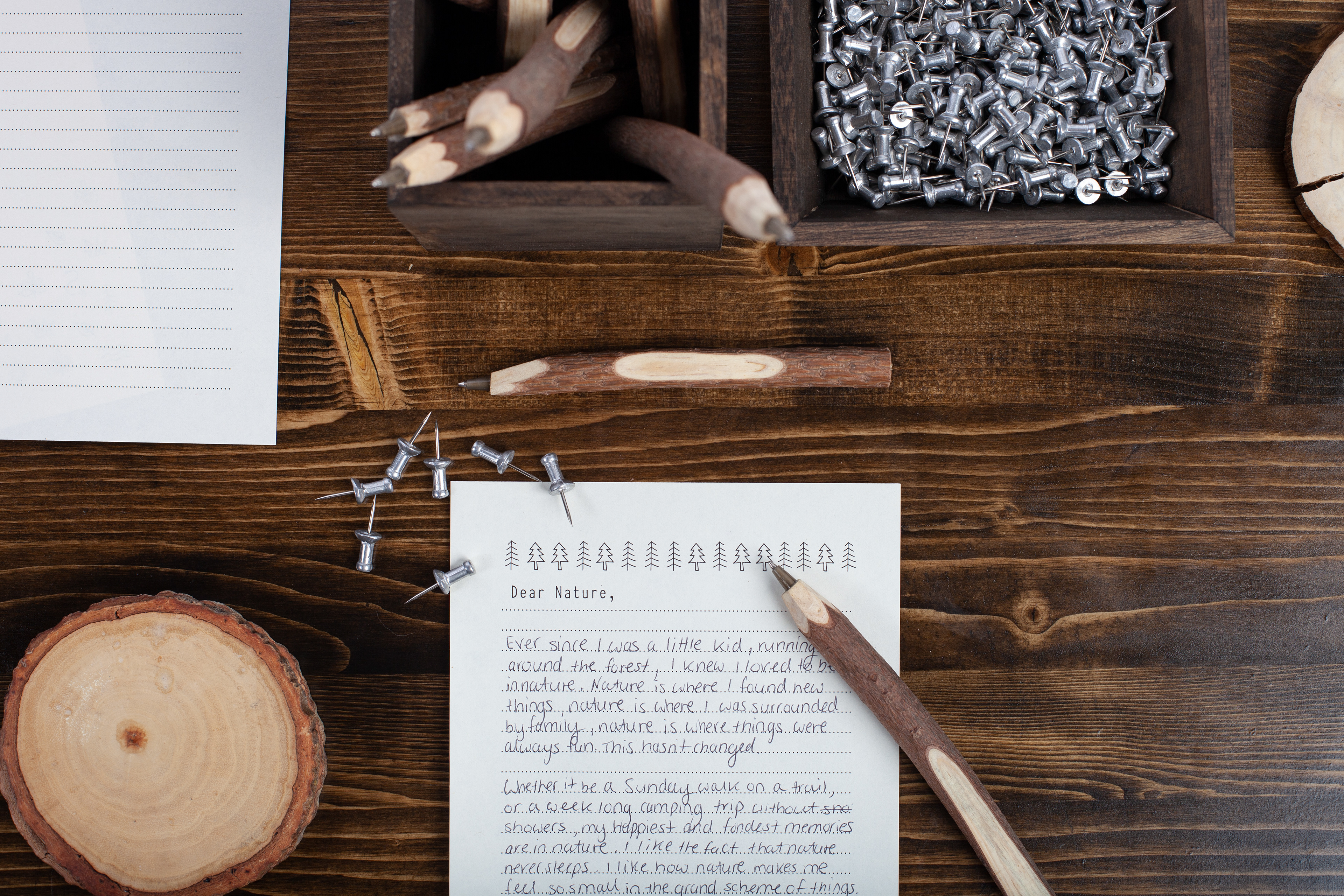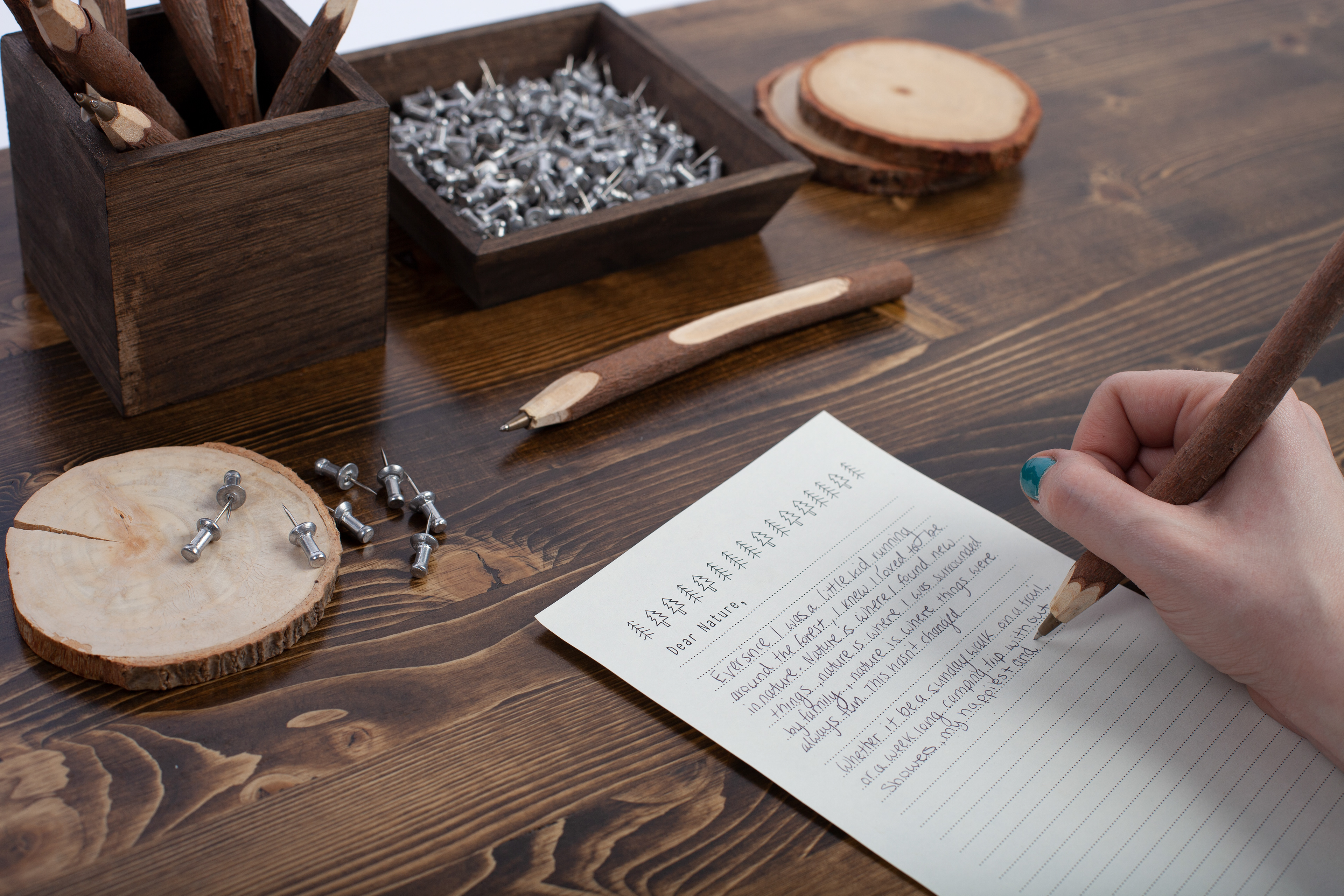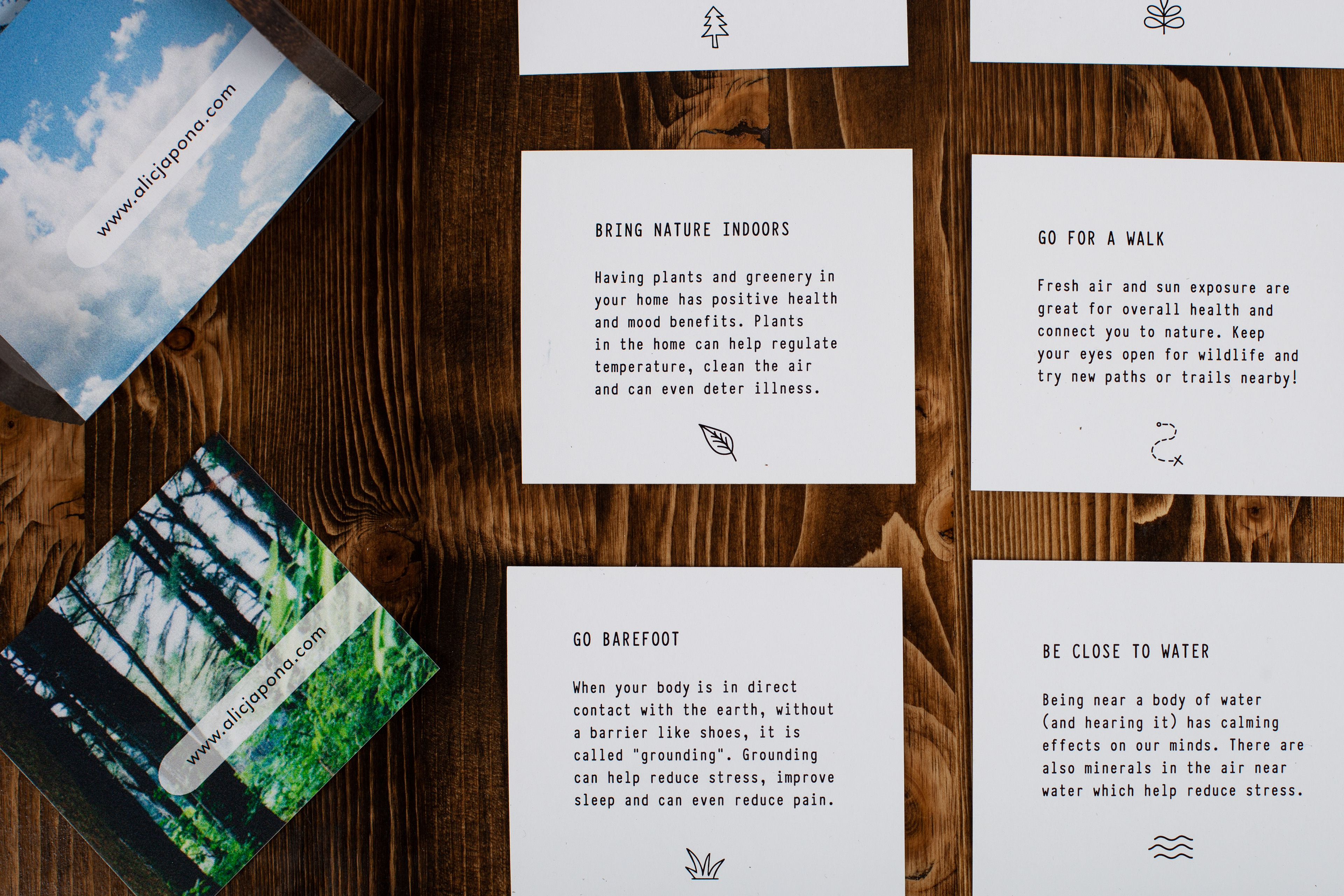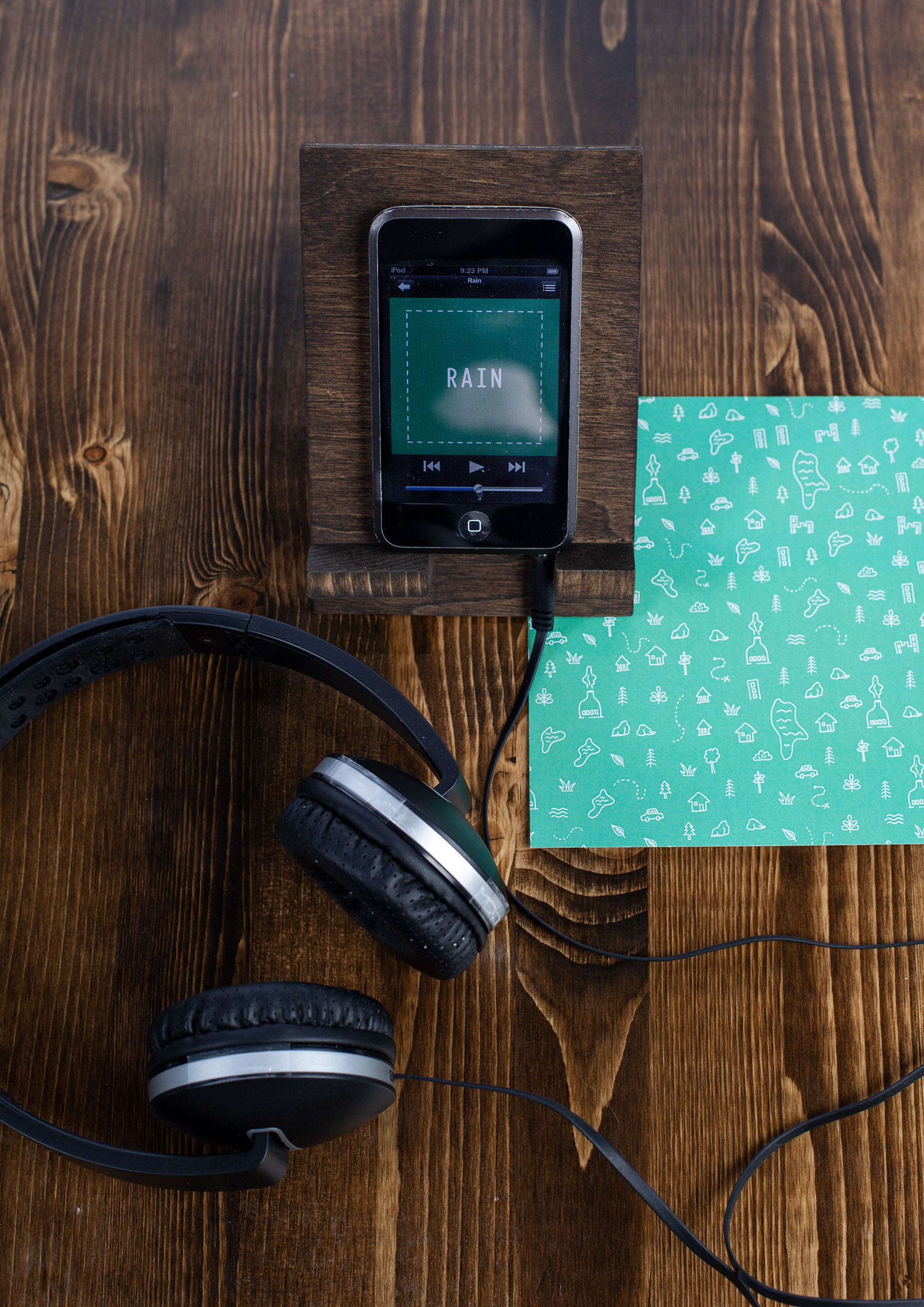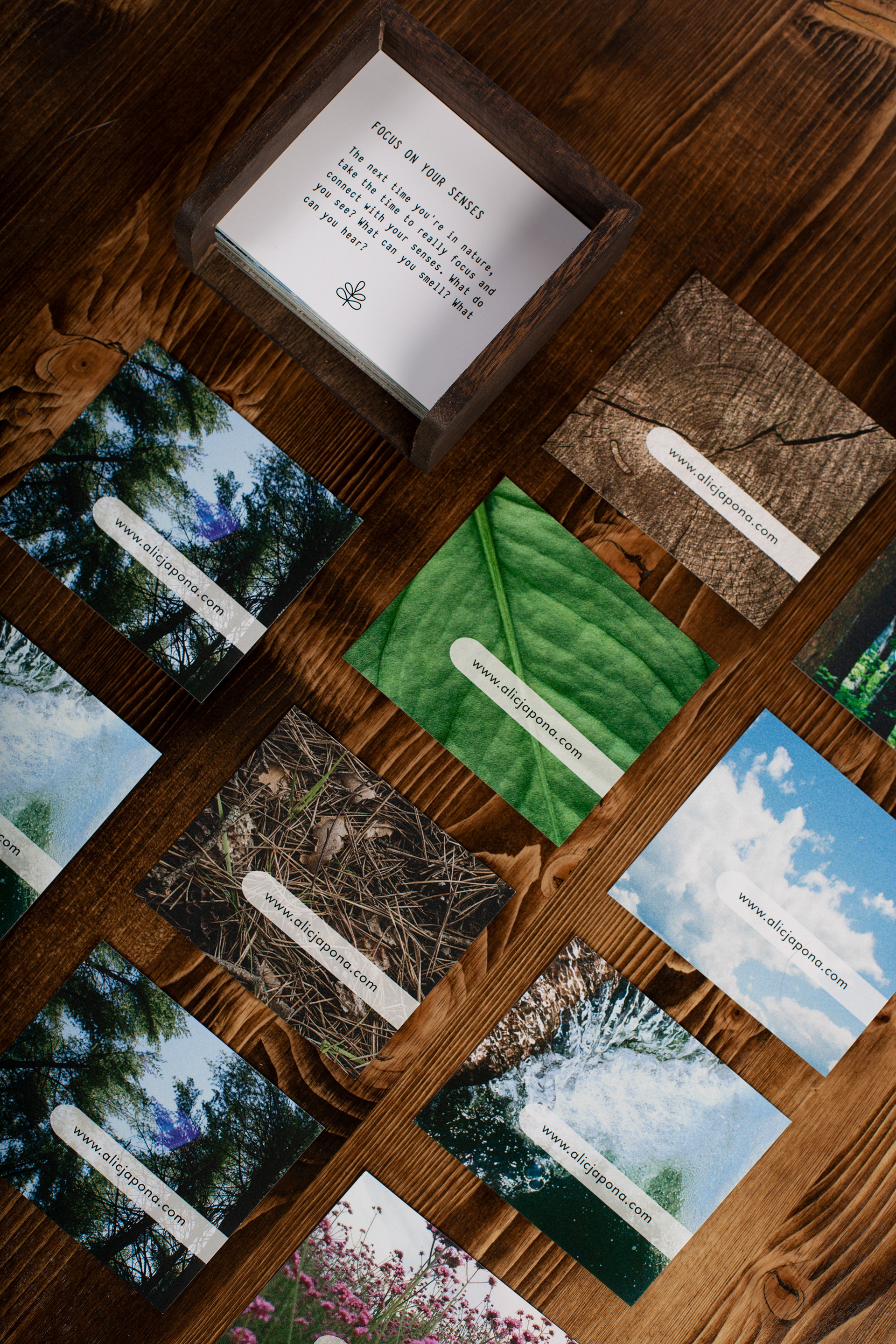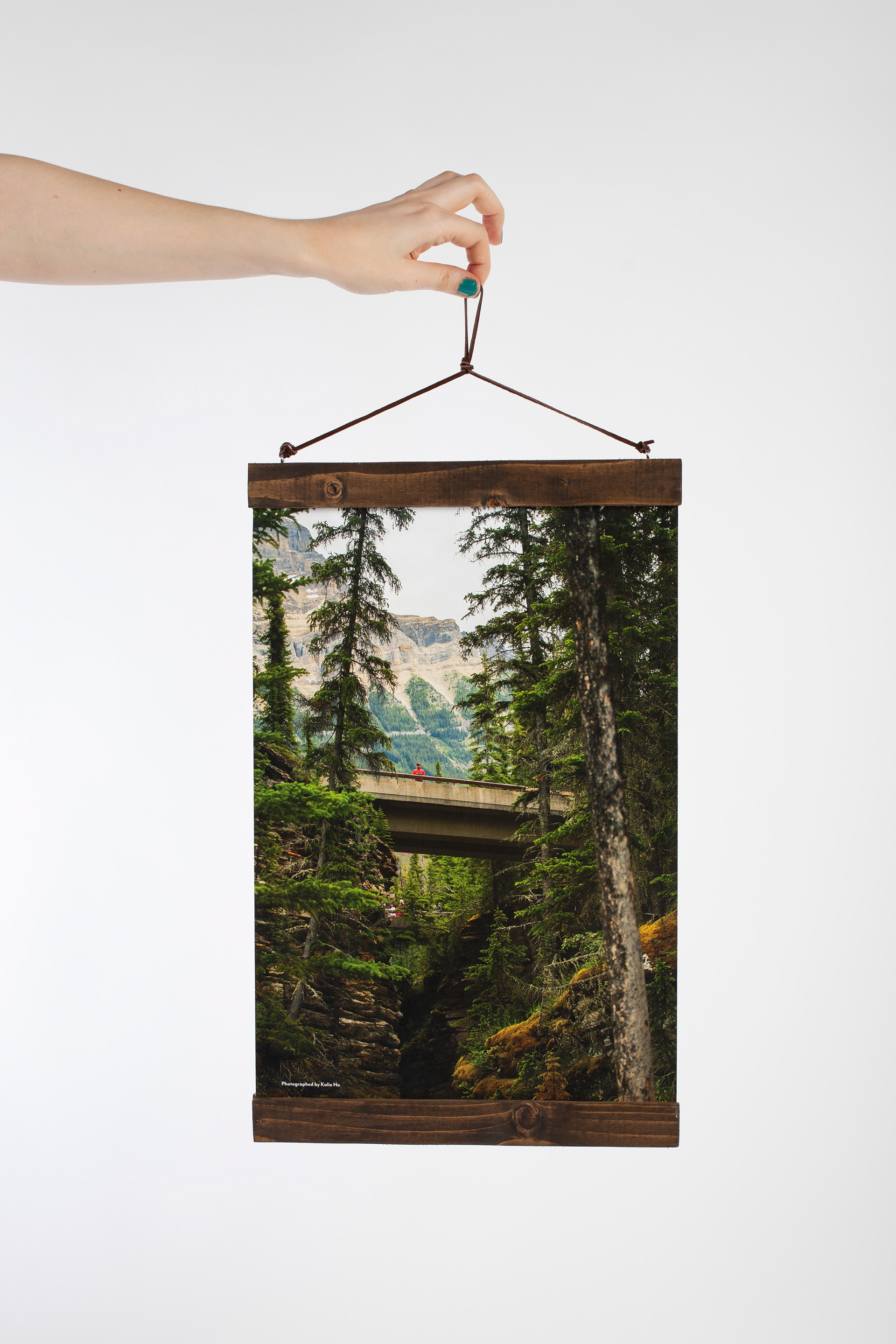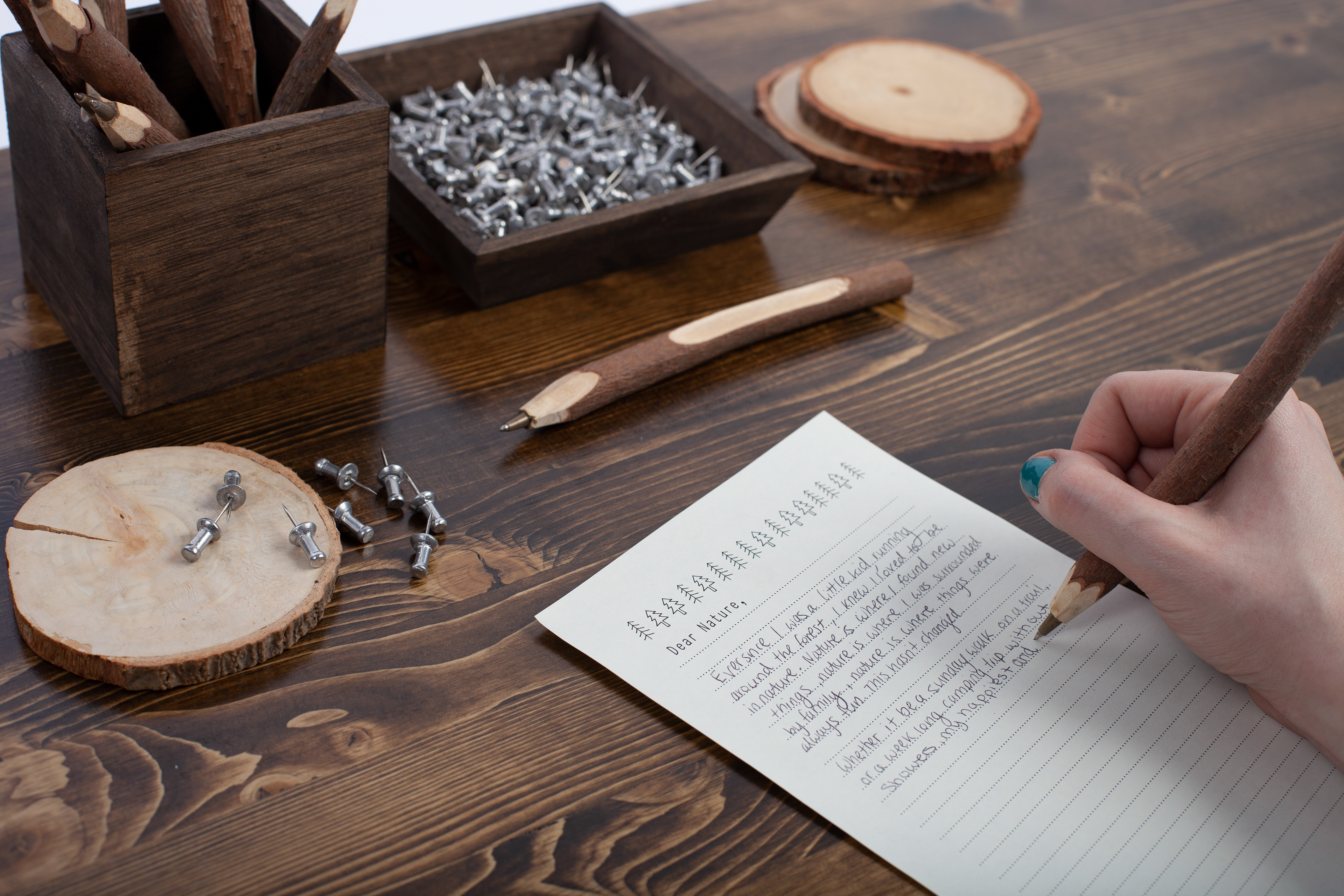 Gradex Bo
oth Setu
p and Letters Written to Nature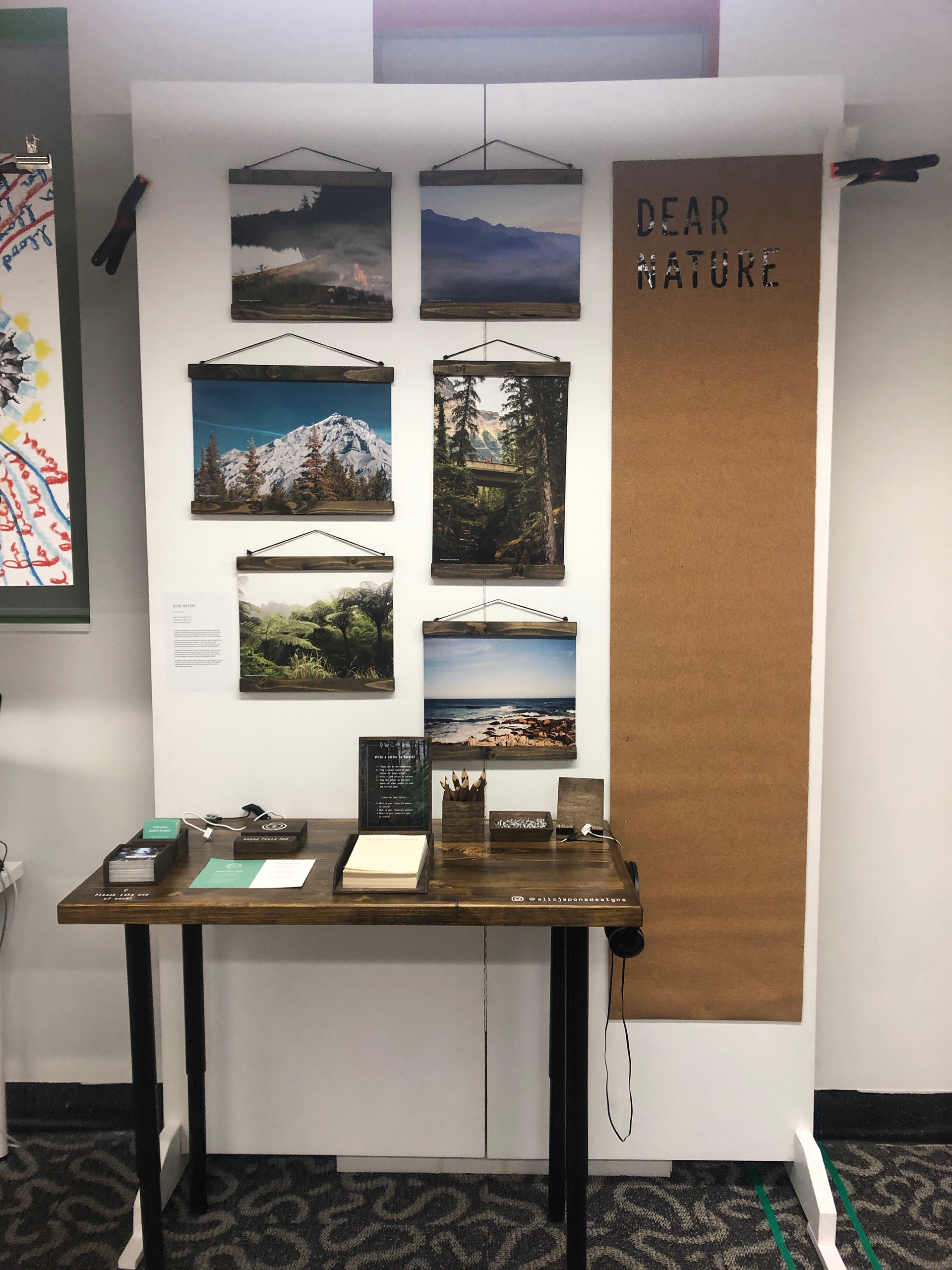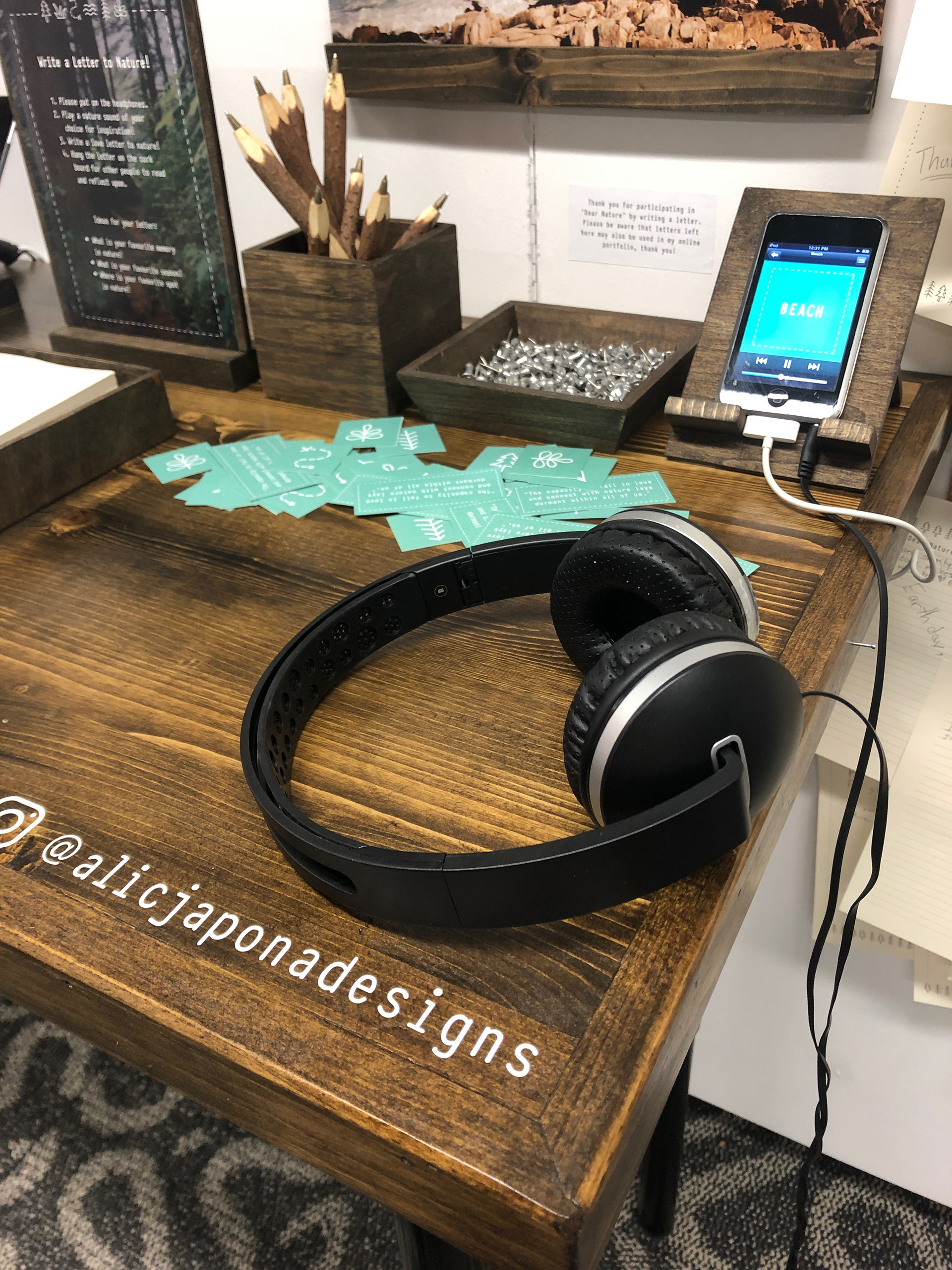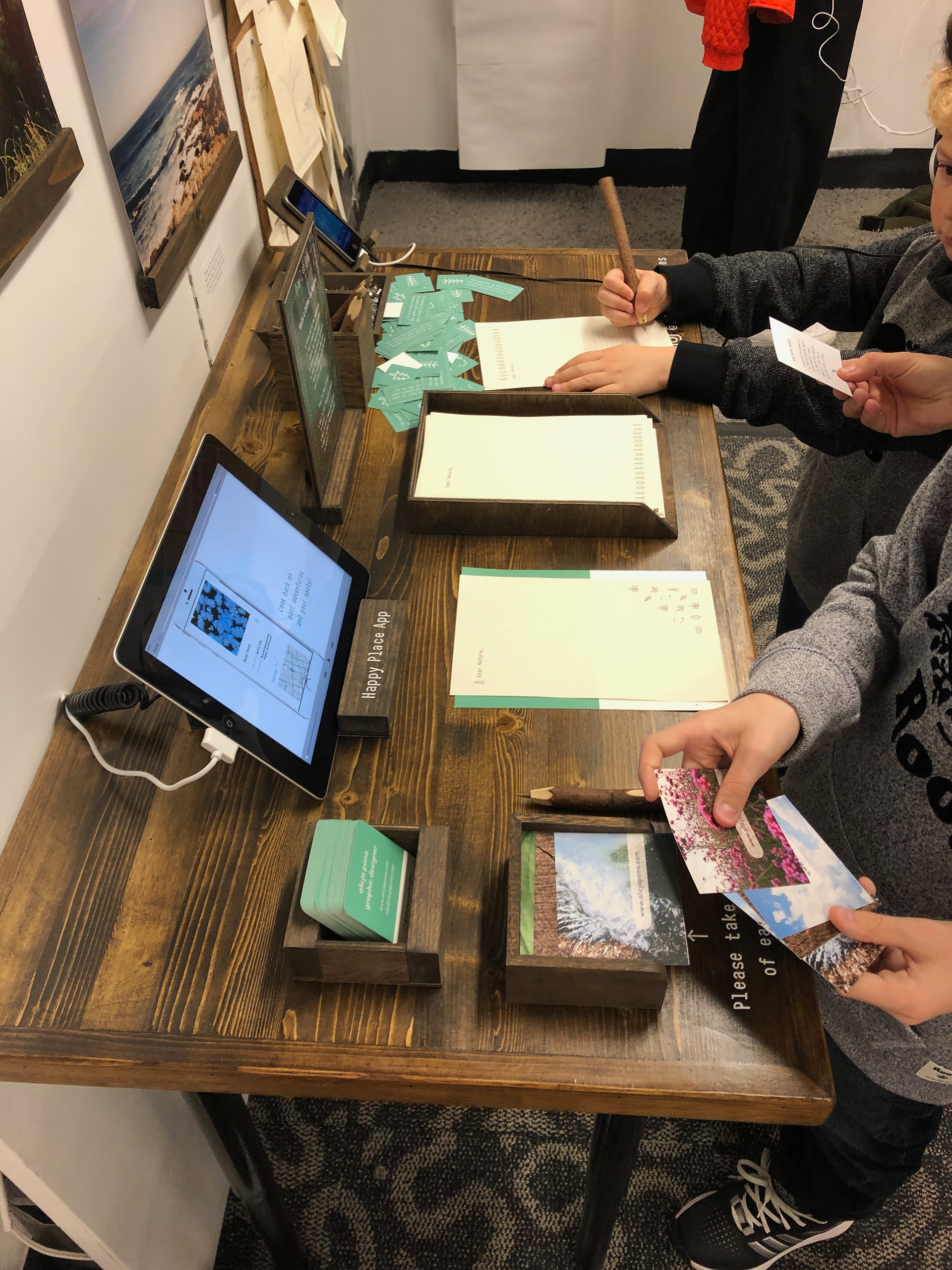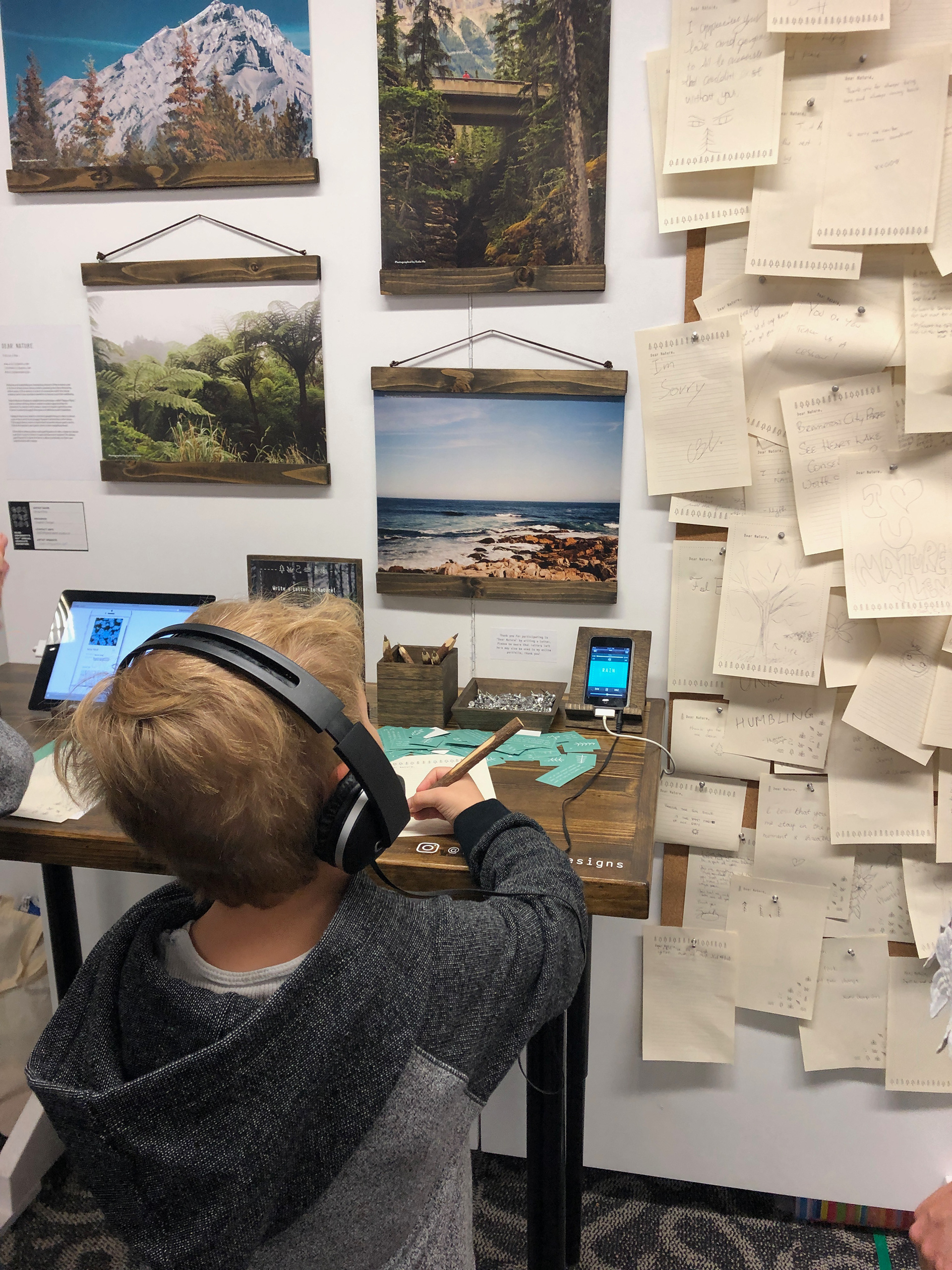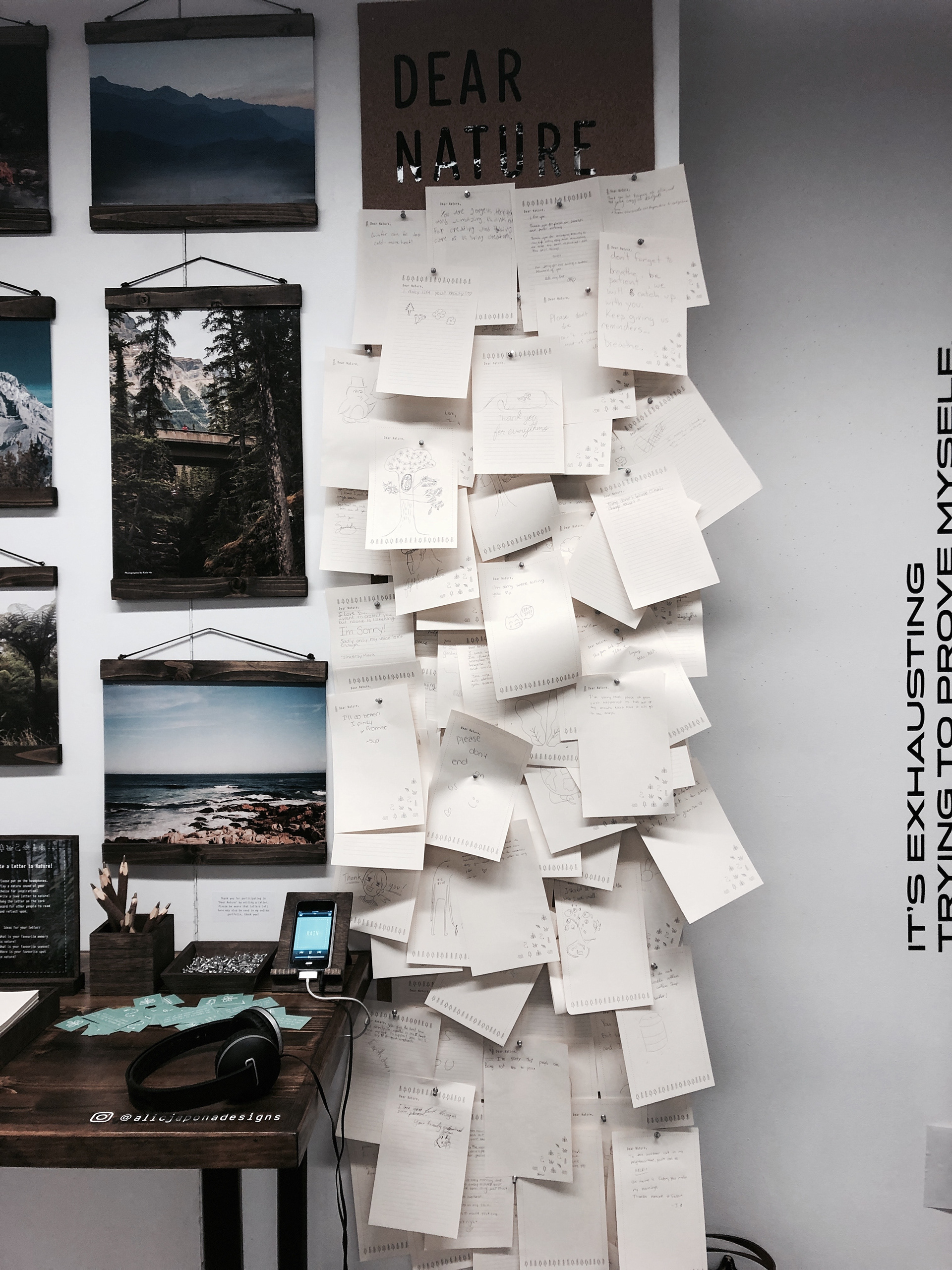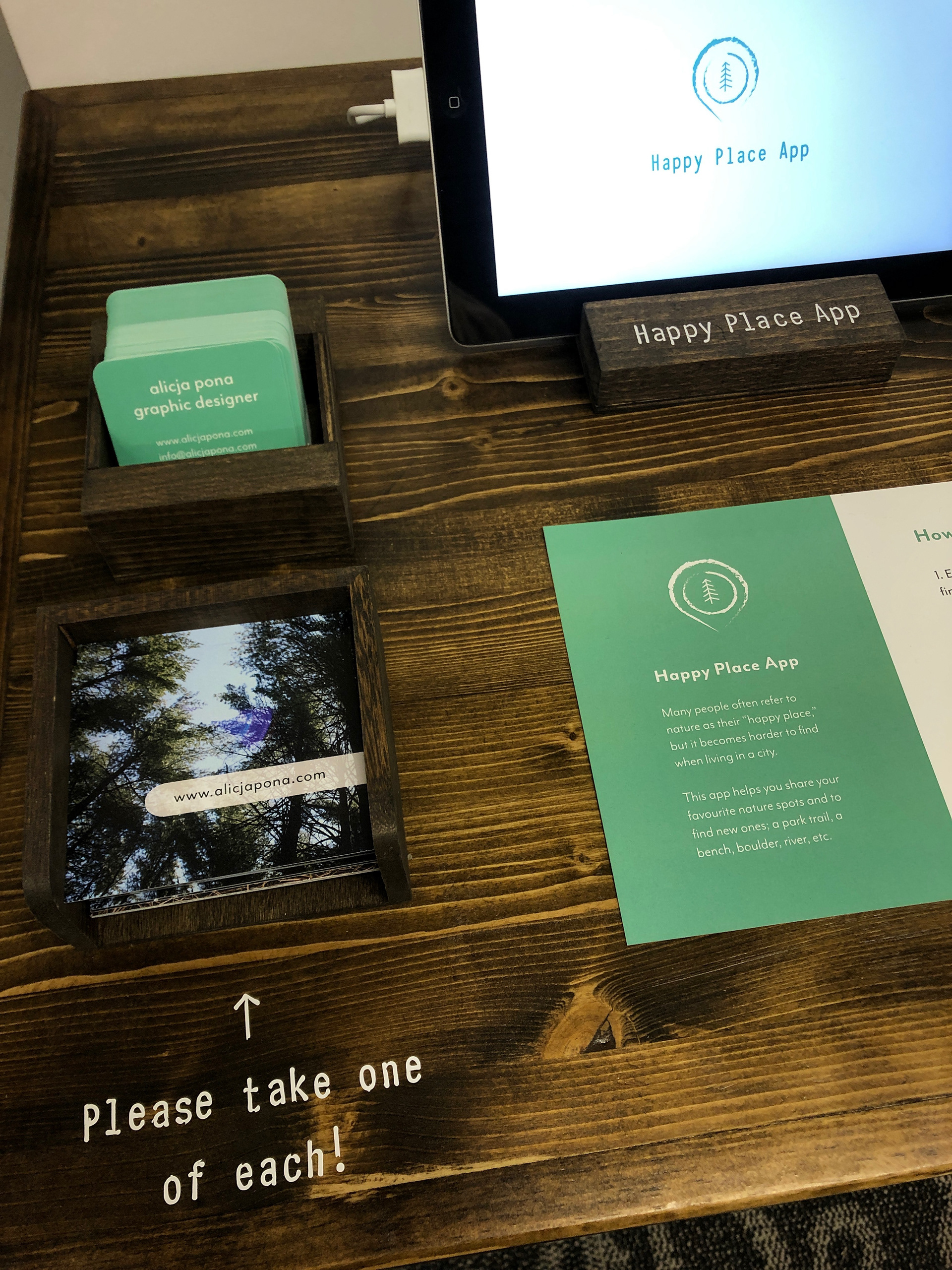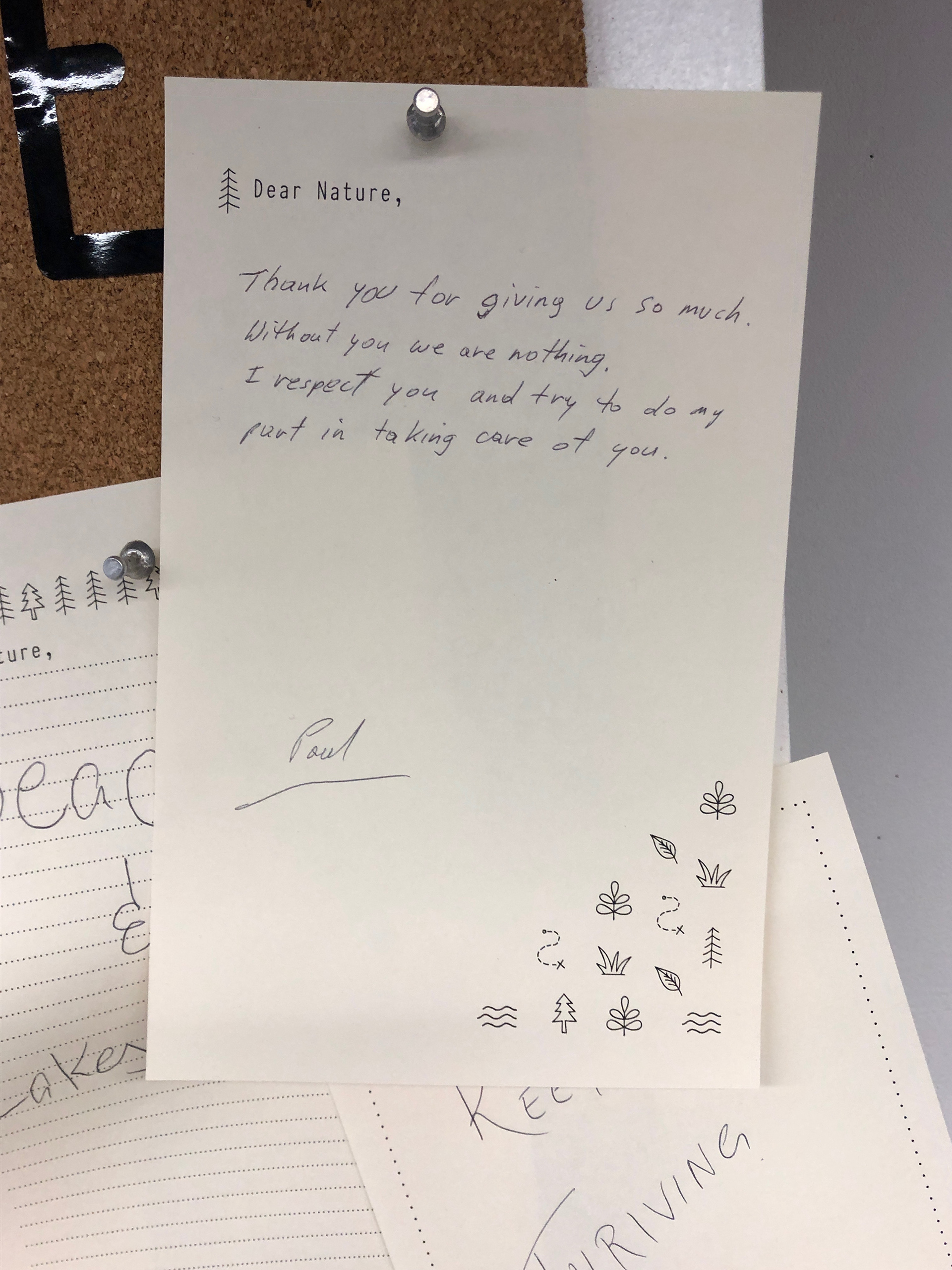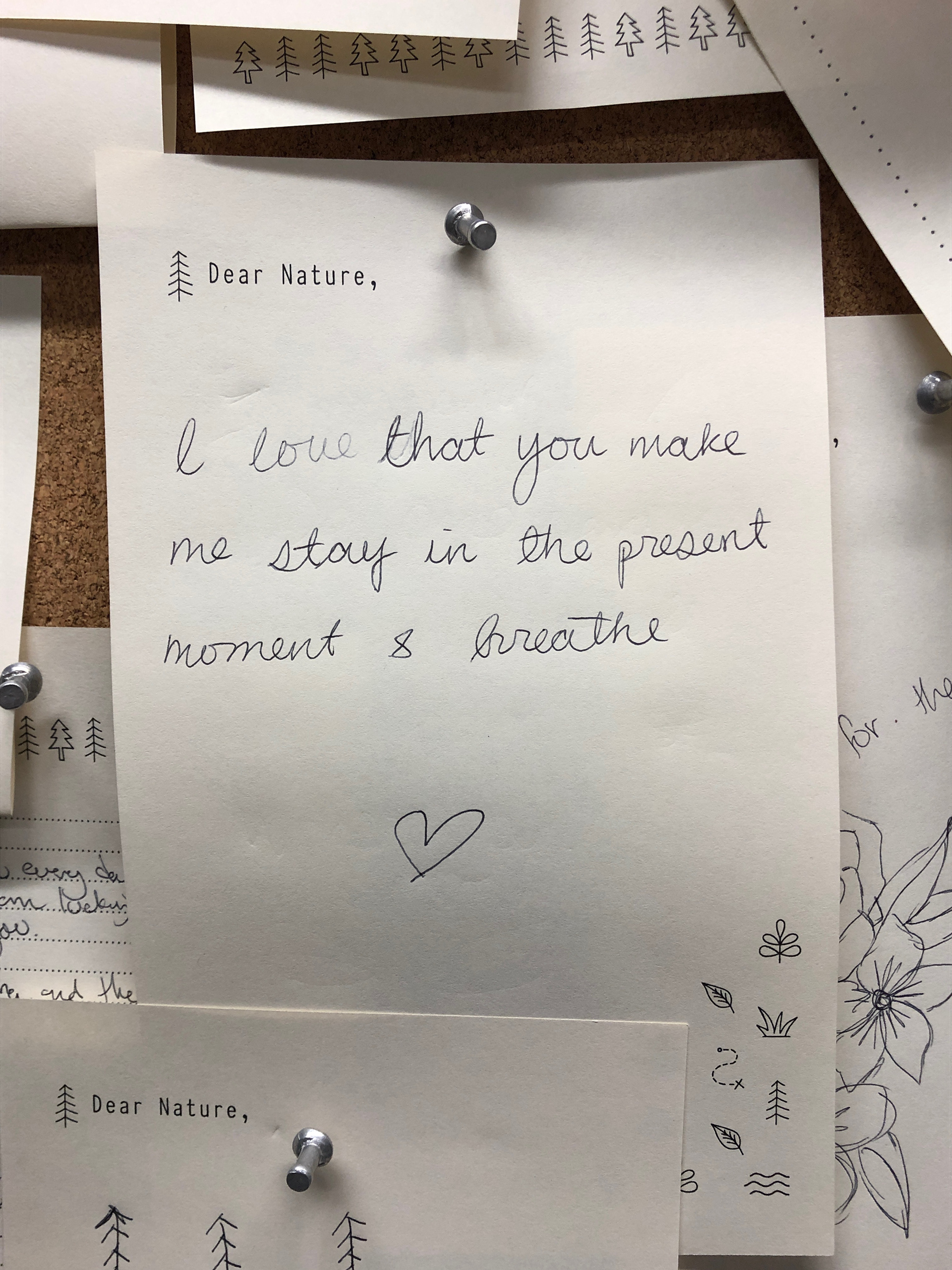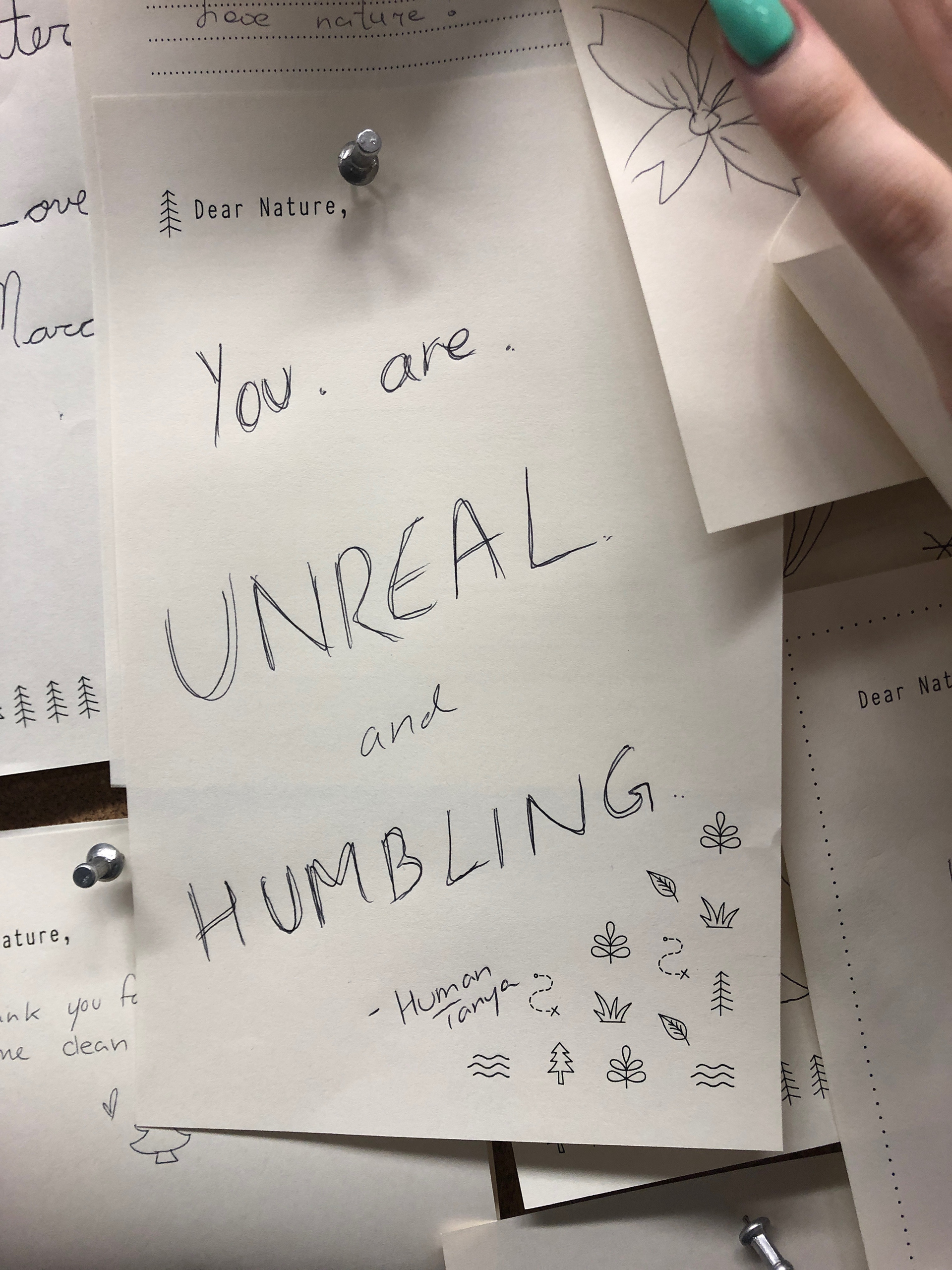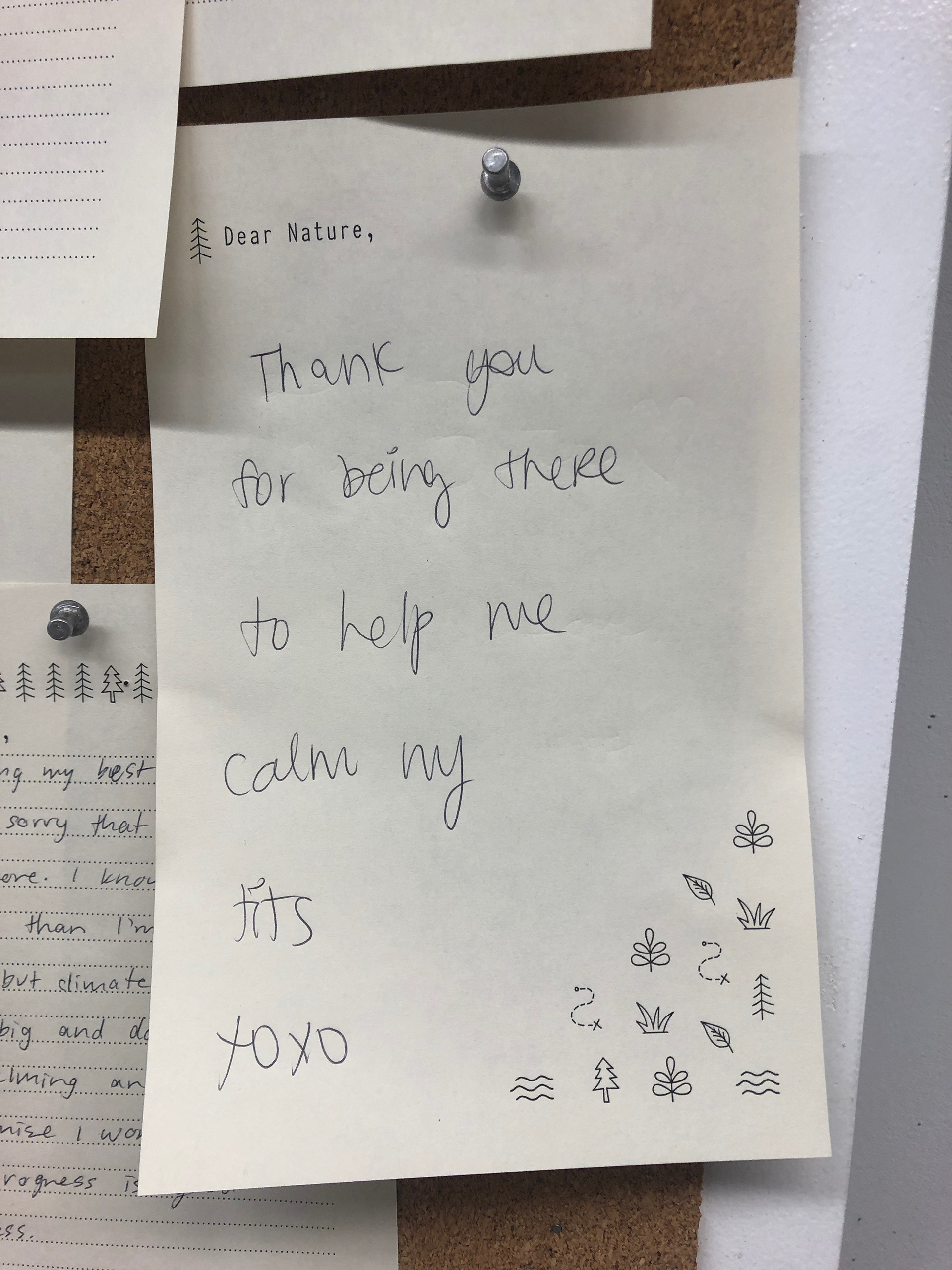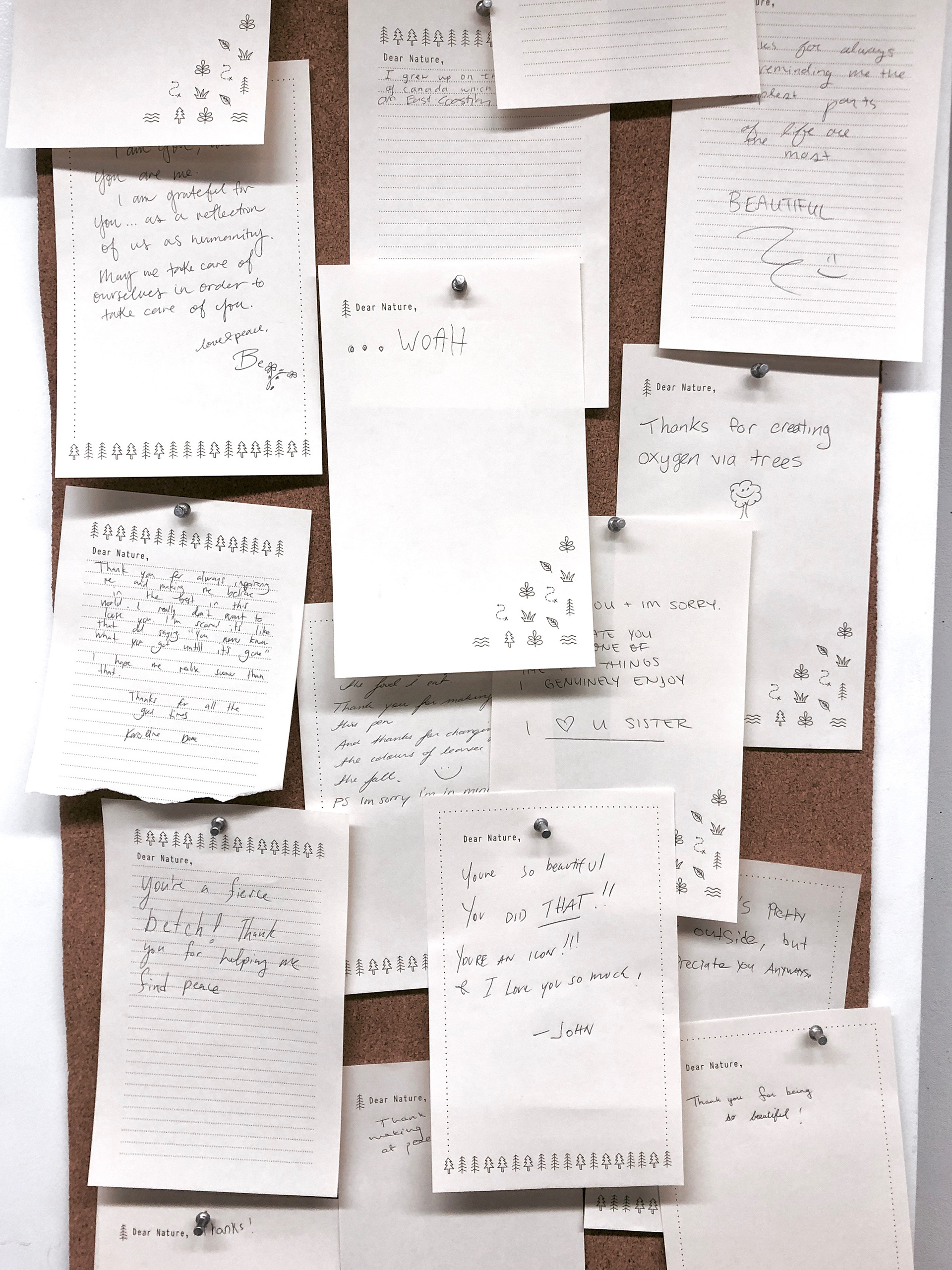 These are a few illustration concepts that were a part of my final year thesis project that didn't quite make it to the final execution for the graduation exhibition. 
Although these were not finalists in my thesis, I did enjoy the style that I explored and the topic depicted of humans connecting with nature.